We are all familiar with the chaos of the modern consumer journey and rising consumer expectations for personalization and convenience. There's more content than ever and there are more touchpoints than ever. According to BuzzSumo's 2018 Content Trends Report, only 50 percent of all content gained 4 shares or more across all main social networks& —& half of what it was in 2015.
&
And we often blame this shifting and fragmented media landscape for our inability to reach ad-avoiding customers, improve poor engagement rates, and resuscitate diminishing brand growth. But the reality is that we must look inwards to understand how we, as marketers, may be contributing to marketing's ineffectiveness.&
In many ways, the problem isn't with the market, it's with our marketing organizations. Breaking down the enterprise silos that prevent a unified customer (and content!) experience has become a critical mandate for marketing leaders. Not convinced? Here are three reasons to make building an integrated marketing organization a priority in 2019.
No. 1: Your marketing organization (and output!) has symptoms of inefficiencies and misalignment.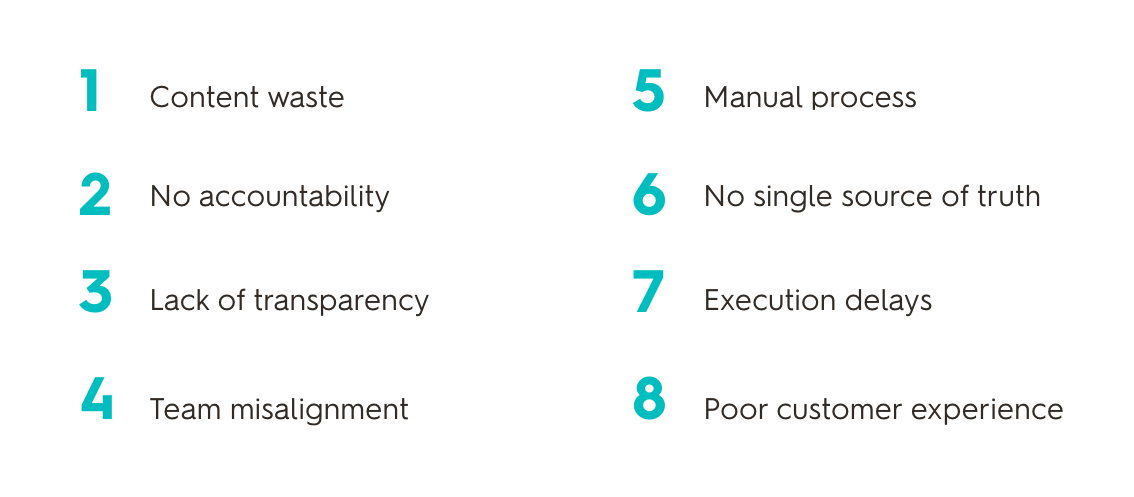 Any of these sound familiar? A lot of these common marketing organization challenges stem from lack of alignment and governance. And 65 percent of the content that marketing teams produce is wasted.& SiriusDecisions has found that 60-70% of content goes unused in B2B organizations, representing hundreds of thousands if not millions of dollars of waste
Which brings me to the second reason to focus on integrated marketing in 2019.
No. 2: Customers don't care about your corporate silos.
Smash apart marketing org silos once and for all, especially the segregation of "content marketing" from the rest of the marketing organization. Content touches every department: from PR to Corporate Comms to social to TV to digital. It has become a company's business asset, IP and product all in one; despite this, we're still pursuing separate agendas, metrics and tech stacks.& &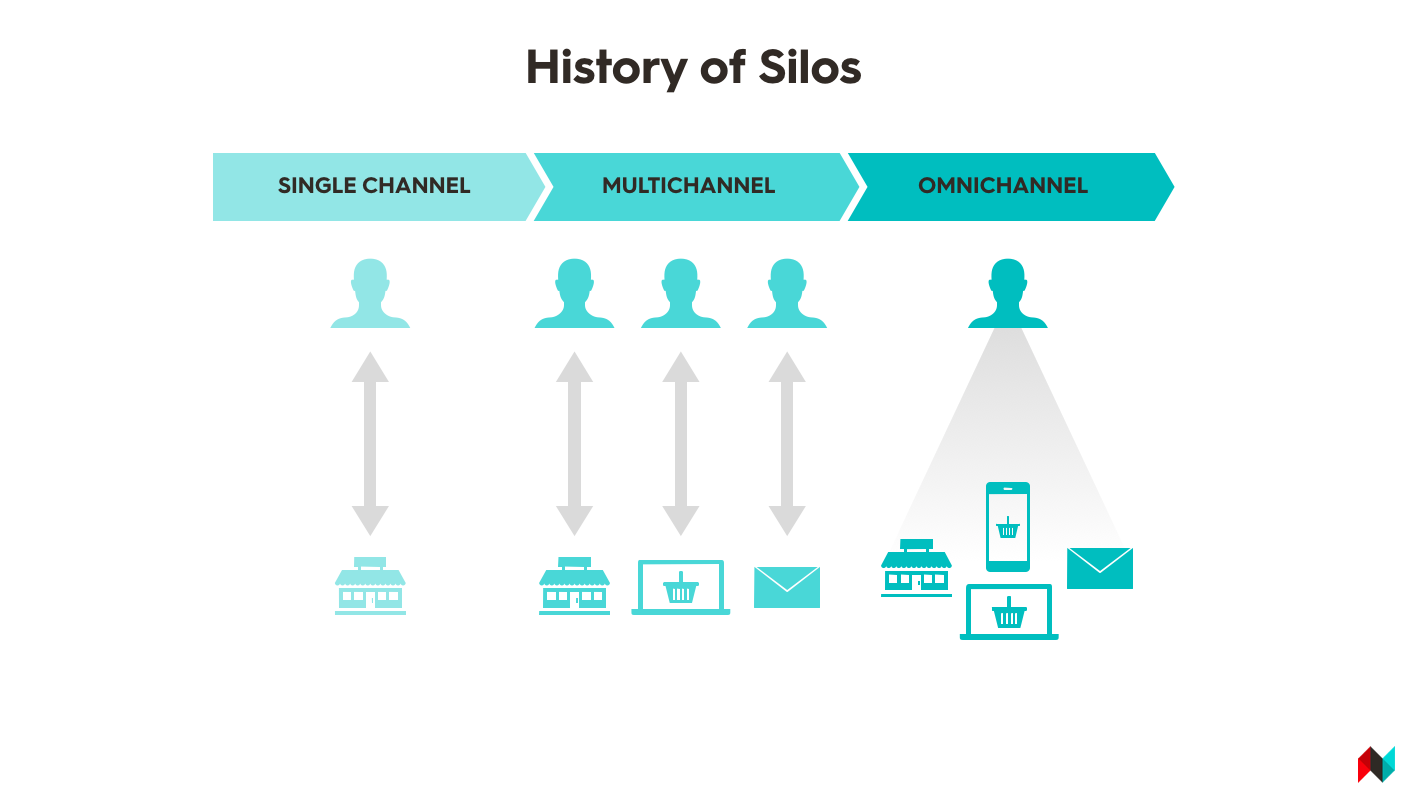 The siloed nature of marketing organizations makes it difficult to create a cohesive experience for customers. Digital marketing fragmented not only the agency landscape but& also the marketing function. It's time to reclaim centralized oversight with content operations.& According to the SiriusDecisions State of B2B Content Study, only 14 percent of organizations rate themselves as advanced in operations.& Effective operations means increased collaboration across departments and functions, integrated planning, transparency across teams, and a shared vision for what success looks